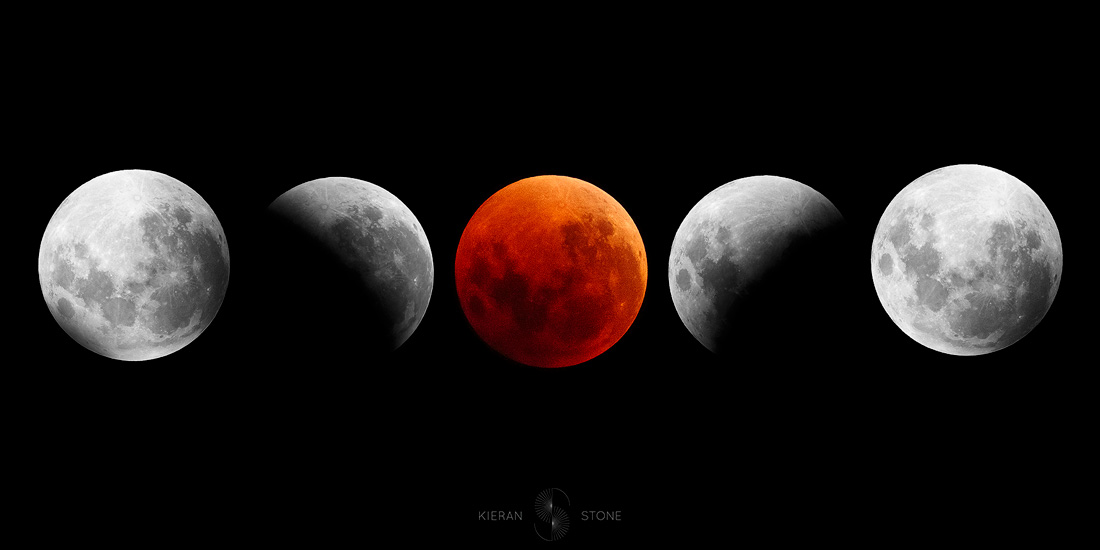 Super Blue Blood Moon
A lunar eclipse on the 2nd Full Moon of the month while the Moon is at its closest part of its orbit. A once in a lifetime event of a super blue blood moon represented here in an elegant 5 image composite.
This image of the Super Blue Blood Moon available for purchase below.