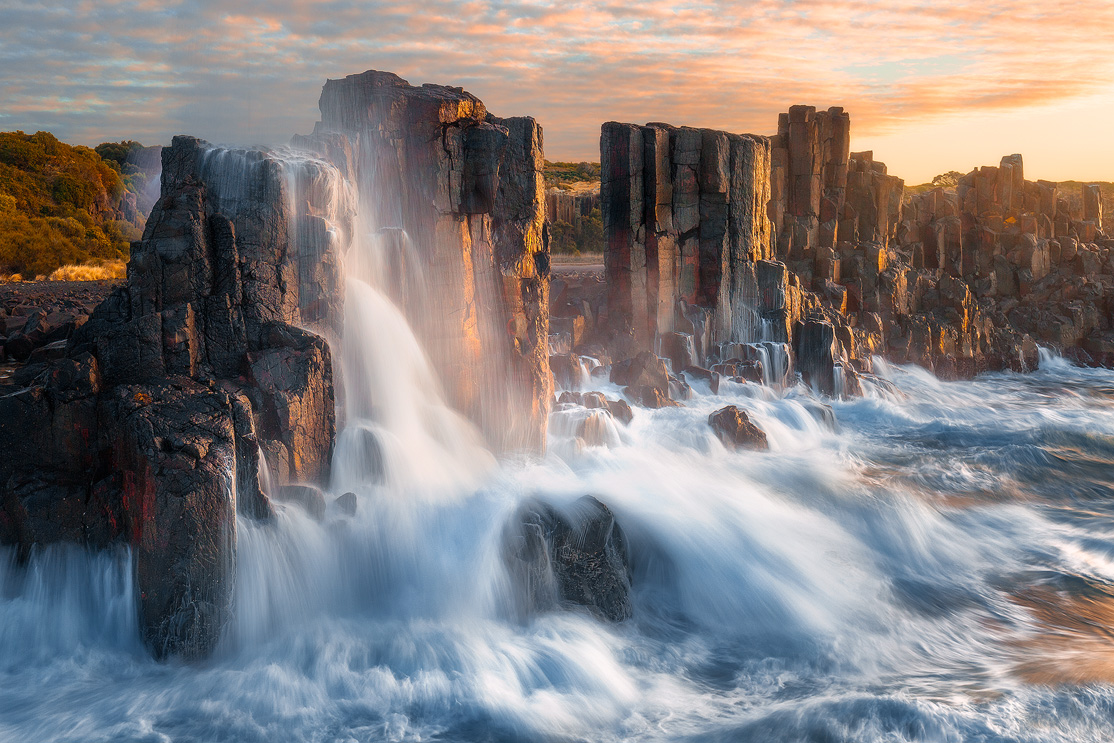 Bombo Cascade
The Order and Chaos of Bombo Quarry in New South Wales, with its patterned rocks and incessant pounding of the waves. The fury of the swell dominates the senses as it crashes over the five metre high columns, creating momentary cascades. The frightening rumble of the ocean in the predawn darkness turns into a hypnotic display as the sun bathes the scene in warmth.
---
Simply choose the type of print you would like. Either a Metallic Fine Art Print only, or an Acrylic Facemount.
Then select your desired size. Refer to the diagram below for a approximate size guide.
Also Available as a 1/1 edition NFT in my Favourites Collection on OpenSea